En esta wikia se clasificaron todas las cartas SCG dependiendo de su poder y como funcionaban en su formato. A continuacion explicaremos la clasificacion de una manera mas definida para que entiendan a la perfeccion la importancia de esta. 
ClasificacionEdit
Clasificacion: 0 (Baja)Edit
Cartas comunes y sin mucha utilidad, cabe mencionar que en el SCG la mayoria de las cartas son utiles ya que todas son creadas con el fin de mejorar los Deck, pero aun asi hay casos extraños en los que aparecen cartas de esta clasificacion.
Clasificacion: 1 (Normal)Edit
Cartas con utilidad pero no con mucha relevancia en el Deck, son cartas con efectos parecidos a los de varias cartas stamples de TCG (como Mystical Space Typhoon, Dimensional Prison, etc), es la clasificacion mas comun en las cartas SCG ya que el juego quiere ser equilibrado y este nivel de la clasificacion es perfecto.
Normalmente estas cartas poseen efectos que no hacen +1 por si solas, y poseen bajo ATK y DEF conforme con el nivel que son.
Clasificacion: 2 (Media o Buena)Edit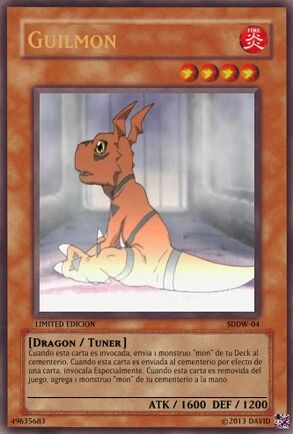 Cartas con utilidad y efectos mas desarrolados capaces de hacer combos y jugadas descentes parecidas a las de los Deck Top Tier 2 o mas del TCG (X-Saber, Infernity, Necrovalley, Blackwing, etc), pero nada que sea abusivo en exceso y normal de ver en el SCG.
Estas cartas ya pueden hacer +1 pero requieren situaciones especificas que no pueden realizar por si solos.
Clasificacion: 3 (Broken)Edit
En este punto ya poseen efectos desarrolados muy asemejados a los de cartas del Top Tier del TCG (Inzektor, Wind-Up, Evilswarm, Tin Gadget, Mermail,etc) capaces de hacer +1 facilmente sin necesidad de tener que utilizar otra carta para hacerlo posible, este nivel es el maximo que hace presencia en la segunda generacion de SCG ya que en ese nivel tienen el poder suficiente para cambiar el duelo a tu favor, pero sin ser algo que no se pueda enfrentar.
Clasificacion: 4 (Super Broken)Edit
Cartas con este nivel estan actualmente PROHIBIDAS automaticamente, son cartas que tienen un poder a nivel con las cartas prohibidas del TCG (Yata-Garasu, Wind-Up Carrier, Goyo Guardian, Thousand-eyes Restrict, etc). Cartas con poder de hacer +1 automaticamente y causarle un gran problema a tu oponente, ya que al llegar pueden "literalmente" cambiar el duelo con una carta. Las series de cartas mas conocidas en el SCG de este nivel fueron Digimon, Ecchi y Dark Knight, ya que poseian mas de 5 de este nivel solo en su main Deck.
Clasificacion: 5 (Legend Broken)Edit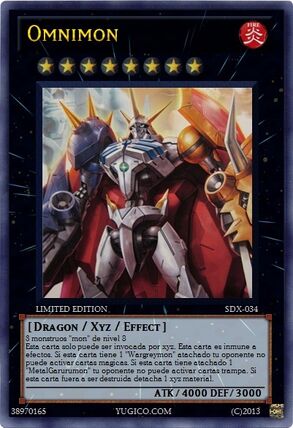 Cartas de ensueño, solo existen pocas de este nivel y oviamente estan PROHIBIDAS por ser cartas faciles de jugar que dan incluzo en algunos casos un +4 sin ninguna desventaja aparente, las unicas cartas en TCG/OCG que se podria comparar serian Chaos End Ruler - The Beginning of the End, y los Dioses Egipcios (Anime). Estas cartas tienen un potencial de los mas grandes vistos, haciendo que incluso el Deck mas desequilibrado del SCG con ellas se volviera estable y uno de los mas poderosos.
Se espera que no existan mas cartas de este nivel en el futuro por el bien que perdure el SCG.